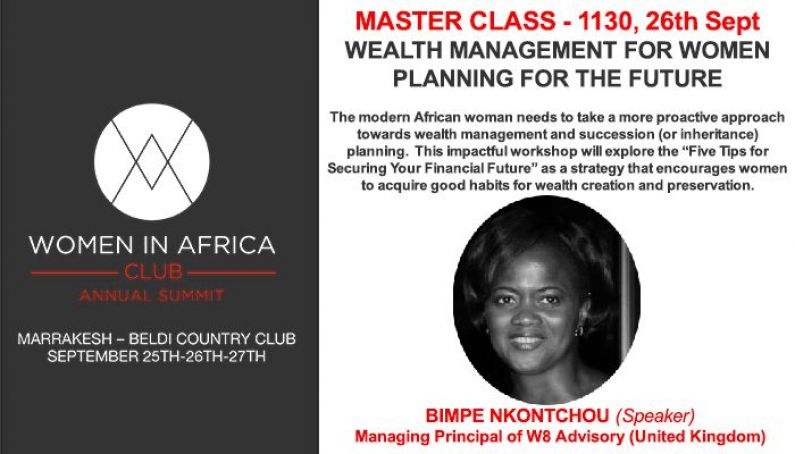 The modern African woman needs to take a proactive approach towards financial planning and investments. Women adopt different attitudes towards investments and so advisers need to be aware that different issues may influence women's financial attitudes and planning. For example, we usually have a more conservative investing style than men when it comes to looking at long-term goals because we are focused on conserving as much wealth as we can for retirement. Older women may find it acceptable for the men to take the lead in financial discussions, however, the younger generation, especially millennials, are more likely to take control of their own financial planning. Women should participate in planning for the family's financial well-being, in partnership with their husbands and/or private bankers.
There is a need for women to develop a focused and sustainable strategy for wealth acquisition and financial planning for the future, especially in preparation for retirement years, when our capacity to earn income starts to decrease and yet we still need enough money to support our lifestyle, our family needs and any health issues. In today's uncertain economic climate, having a balanced and diversified portfolio has become increasingly important for everyone, not just for women.
This Impactful workshop aims to encourage participants to focus on the importance of acquiring good habits for wealth creation and preservation.  We will explore the "Five Tips for Securing Your Financial Future", which will ensure that the 'fruits of your labour' can become a store of wealth to safeguard yours and your family's financial future and wellbeing. To know more about the Women In Africa Annual Summit, just click here.