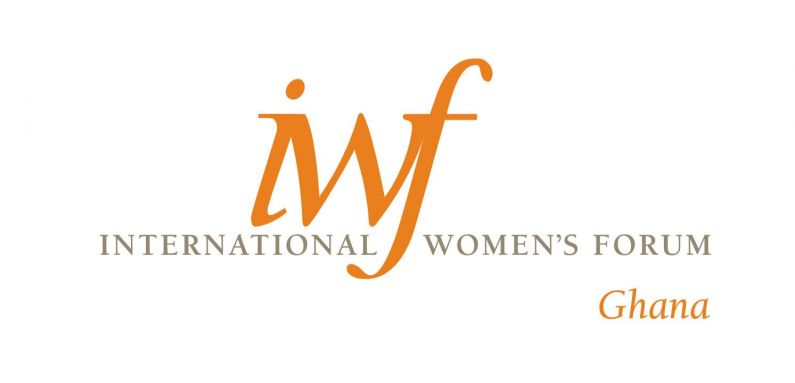 Harnessing the power of women: Generating Sustainable Wealth
Weekend Retreat with Cocktail & Gala Dinner
7pm Friday 12th October to 2pm Saturday 15th October 2018
Villa Monticello Hotel, 1A Mankata Avenue Link, Airport Residential Area, Accra
International Women's Forum Ghana (IWF Ghana) is holding its first weekend retreat under the theme,  "Harnessing the Power of Women: Generating Sustainable Wealth". 
IWF (http://iwforum.org/) is an organization comprised of more than 6,800 diverse and accomplished women from 33 nations on six continents, dedicated to building better leadership locally and globally. The organisation's charitable arm, the Leadership Foundation, supports high-potential women through leadership development programs – the Fellows Program and the EY Women Athletes Business Network (WABN) Mentoring Program.
Around 50 Ghanaian women leaders, members and friends of IWF Ghana, will gather to discuss how they can together create viable local companies that will become active partners or suppliers to international companies in big ticket sectors like oil & gas, mining, energy, construction and infrastructure; and effectively and sustainably manage and use the wealth they create – including investing in our society.
As Ghanaian citizens in positions of responsibility in both the private and public sectors,  we fully support the aspirations of our country to broaden and deepen our economy by developing skills and capabilities in these sectors.  We also fully appreciate the requirement of international companies to have viable local partners and suppliers.    We believe that there is much to be done by us, as female leaders, to invest in and build our capabilities so we can become such viable partners and suppliers. The result of this would be that we generate wealth which we can invest in and share with others by creating employment; being the catalysts for the development of other businesses; and contributing to solutions of the social and socio-economic needs of our country.     This weekend retreat is the beginning of our contribution as IWF Ghana to broader, deeper and more inclusive economic development in our country, Ghana.
Host
Co-President, IWF Ghana
Founder and Managing Director of Kina Advisory Limited
Rosalind Kainyah MBE (born 1958) is a trusted advisor to global companies on responsible business investment and partnerships in Africa. She ensures that her clients' operations have positive socioeconomic impacts on the countries in which they operate, whilst realising optimal financial value.   Rosalind has decades of experience in government relations, political risk management and sustainability, focusing on the mining, oil & gas and power sectors.  As an environmental lawyer for almost a decade from the early 1990s, 
Rosalind advised international organisations and governments on environmental policy and legislation. She went on to be a corporate lawyer at the international law firm, Linklaters, and a corporate and commercial lawyer and Executive Direct at the De Beers Group Diamond Trading Company.  Before starting Kina Advisory in 2014, she was Vice President, External Affairs and CSR at Tullow Oil plc.  Rosalind is a member of the Bar of England and Wales and of the Chartered Institute of Arbitrators.   She is a Non-Executive Director of Aker Energy,  CAL Bank Limited, Ghana, GEMS Africa and Invest in Africa; and a Vice Chairperson and Trustee of the Africa Gifted Foundation.    In 2016 she was named by Forbes Afrique Magazine as one of the 100 influential women on the  African continent, and by Arise Magazine in 2012 as one of the top 100 dynamic women.  She was nominated as one of Britain's most influential people of African and African Caribbean heritage by The Power List in 2008.
SPEAKERS BIOGRAPHIES:
EXECUTIVE VICE PRESIDENT, TULLOW OIL PLC 
Sandy joined Tullow in 2013 as Vice-President of Safety, Sustainability and External Affairs, managing all non-technical risks for the Company. In 2017, Sandy was appointed Executive Vice President, Safety, Operations and Engineering, and External Affairs, where she has Group-wide oversight of wells and production operations, projects and engineering, supply chain management, EHS, Asset Protection, sustainability, management systems, and government and public affairs. In 2018, Sandy will focus on driving the business toward operational and business excellence in both technical and non-technical fields by building world class, high calibre functional teams, a systematic approach to fit-for-purpose assurance, and leadership that moves the Company's performance to the next level of safety, sustainability, cost-effectiveness and efficiency in business decision-making and execution. Sandy has a 30-year history leading businesses and working across safety, engineering and operations in roles at Talisman Energy, BP, TNK-BP and Arco.
FOUNDER & CEO, MILLENIUM IMMOBILIER
Ghislaine is the founder and CEO of Millenium Immobilier, a Real Estate Development and Services company in Cameroon specialized in eco-construction and manufacturing of materials such as concrete or earth-blocks. The main focus is ecological houses development.
Prior to founding her company, Ghislaine worked with the family construction business established by her father, the first indigenous construction company in Cameroon to build roads and produce construction materials. In the family company, she held several positions from site manager to branch director, and business development director. As branch director, she managed or co-managed major projects, like the Douala way interchange funded by the World Bank, which is one of the largest urban civil engineering projects built in the country. Under her leadership, the company installed the first ready-mixed concrete plant of the country. She was also responsible for the main production units of the company: concrete plants, bitumen plants, quarry, with more than 200 people under her leadership As Business Development Director she led the opening of a branch of the company in the Central African Republic before the political crisis. She also initiated the diversification by signing a master-franchise contract with the leading French DIY Company Mr Bricolage, the first for this company in Africa. She currently works on the opening of the first store in Cameroon.
Concerned with climate change issues, she decided to create her own company to address the challenges faced by the continent due to rapid urbanization coupled with global warming. Millenium was named after the Millennium Development Goals, with the strong belief that building decent and sustainable environments for people could help solving other development issues. Also concerned with the fact that too few women evolve in the industry, she founded Women In Construction. This association is not only aimed at engineers, but at any woman working or willing to work in this field, in-order to grow a valuable supportive network of women and enable them to also capture the benefits of this promising sector. Ghislaine dedicates some time to mentor young start-upers, collaborating with the main start-up incubators in Cameroun, namely ActivSpaces and Le Boukarou.
Ghislaine is a Civil Engineer graduated from the French leading civil engineering school in France, Ecole Spéciale des Travaux Publics de Paris, and holds a MBA from the Sorbonne Graduate Business School in Paris. She is currently involved in the Stanford Seed Transformation Program, Cohort 9 West Africa, by the Stanford Graduate School of Business. She also holds a certificate in Real Estate Development and in Green Design. She is married and a mother of 3 children of 16, 13 and 10.
Founder & Managing Director, W8 Advisory LLP
Bimpe Nkontchou oversees client relationship management at W8 Advisory, as well as providing in-house legal, tax and real estate advisory support for clients.  She is a dually qualified lawyer, with over 30 years' collective experience in England & Wales and in Nigeria respectively.  She was called to the Nigerian Bar in 1987 and qualified as a Solicitor in the UK in 1997.
W8 Advisory is a unique asset management and wealth advisory practice, focused on African families and established in the best stewardship tradition of a Family Office. The firm offers its clients sound and independent advice and solutions for wealth management, legal & tax advice, succession planning, corporate and business advisory services, real estate advice, philanthropy activities, as well as family governance and development. As trusted advisors to high net worth African entrepreneurs and business leaders, W8 Advisory's mission - as thought leaders and influencers - is to work with clients in upholding the smooth intergenerational transfer of family wealth and family businesses, with a focus on how their wealth can also make a positive social impact on the family, the community and the African continent.  Bimpe was previously founder and managing partner of Addie & Co. Solicitors in London, with a specialist private client department, which advised affluent African entrepreneurs on asset and wealth management issues for 16 years. She is a qualified Trust & Estate Adviser, an accredited Family Business Adviser and also holds a diploma in International Trust Management. She recently became a Member of the English Bar and a member of the Honourable Order of the Middle Temple.
SENIOR FACILITATOR & BUSINESS COACH, STANFORD INSTITUTE FOR INNOVATION IN DEVELOPING ECONOMIES (STANFORD SEED) 
Kweku is a design consultant who collaborates with companies and inventors to develop new products and innovations to existing products. Since 1992, he has served in the consumer goods, telecommunications, and manufacturing, developing products that range from wireless telephones to designer luggage. Fleming earned an B.S. in electrical engineering and an M.S. in mechanical engineering and product design from Stanford University. He has worked with companies such as Walt Disney Imagineering, Embarq, Jet Blue, Alcoa, and the United States Patent and Trademark Office.
Programme
| | | |
| --- | --- | --- |
| Friday 12 October 2018 |  7.00pm |  Caribbean Night Barbeque & Entertainment |
| Saturday 13th October 2018 |  08.00am to 09.00am |  Registration & Breakfast |
|   |  09.00am to 10.45am |  Kweku Fleming: Break the Ice, Dream Big & Design and Awesome Future |
|   |  10.45am to 11.00am |  Coffee break |
|   |  11.00am to 12.45pm |  Sandy Stash: Local Partner & Suppliers, the perspective of an international company |
|   |  12.45pm to 1.45pm |  Lunch |
|   |  1.45pm to 3.30pm |  Ghislane Tessa: Building a viable local company with global aspirations |
|   |  3.00pm to 7.00pm |  Networking & Free time: Get ready for the party |
|   |  7.00pm to late! |  Cocktail & Gala Dinner |
|  Sunday 14th October 2018 |  08.00am to 10.00am |  Continental Breakfast & Networking |
|   |  10.00am to 12.00pm |  Bimpe Nkontchou: Your Wealth – Your Future: Setting Long-term Goals for your Long-term Money |
|   |  12.00pm to 2.00pm |  Gospel Jazz Brunch |